Avshar wine factory's "Apricot" vodka is made of ripe apricots of Armenian valley, which possess unique taste and aroma. No flavoring or coloring additives are used in the preparation.
Apricot is a special fruit for Armenians, and then it makes an Apricot vodka special too.
Vodka is created on the basis of ripe, fragrant, sweet apricots of 40% alcohol and drinking water. The drink is obtained during a complex technological process.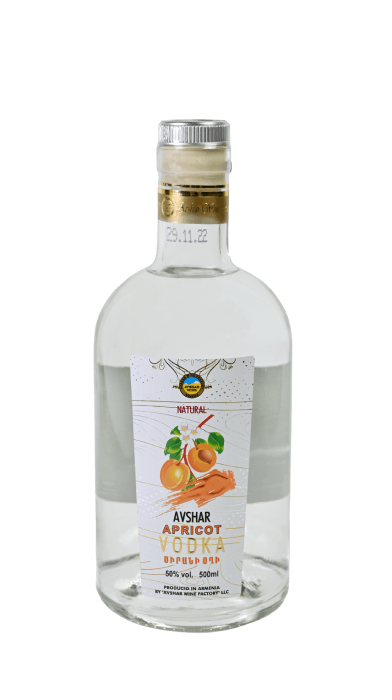 spring water
The most important component that
ensures the taste of products
Rich taste
The unique technology allows you to feel the aromas of fruits and berries
Pleasure For Connoisseurs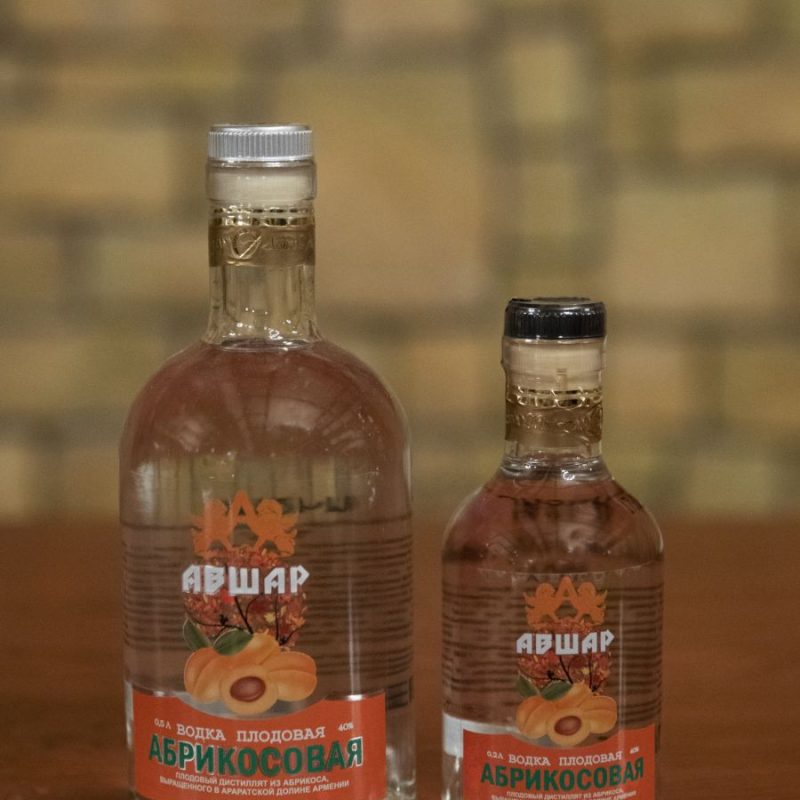 A real dream for connoisseurs of drinks and those who appreciate the originality of taste.
It is made from distillate of natural Armenian apricot wine product and perfectly pure spring water.
"Apricot" fruit vodka of the Avsharsky winery is made without the use of flavorings and synthesized flavorings.
Feel the real taste of summer and enjoy it at any time of the year.
The fruits necessary for fruit vodka are obtained from the juicy and immortally fragrant fruits of the Ararat Valley.
This miracle drink, considered curative, makes you want to enjoy it again and again.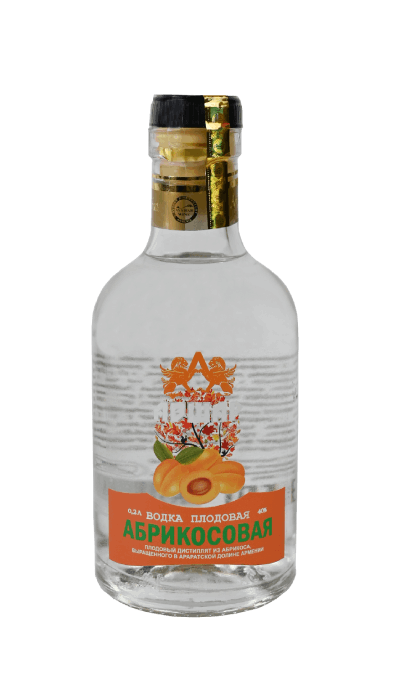 Get to know our collection
True connoisseurs of taste and quality will find a suitable drink for any event