Avshar wine factory has a "Cornelian cherry" vodka made from perfectly pure spring water and natural Armenian wine distillate Khon (dogwood).
It has a refreshing, light and natural honey taste.
This vodka is a real dream for connoisseurs of the drink and those who appreciate the originality of taste.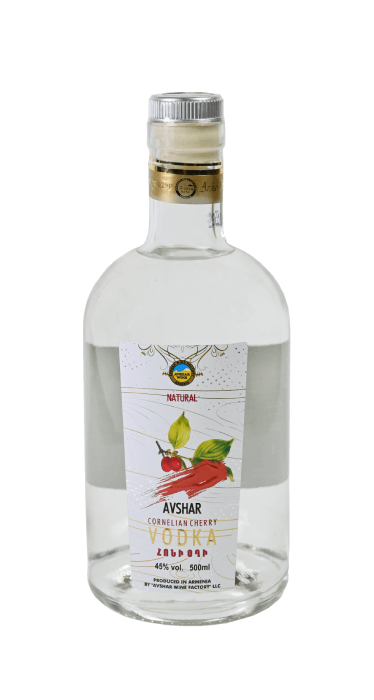 spring water
The most important component that
ensures the taste of products
Rich taste
The unique technology allows you to feel the aromas of fruits and berries
Pleasure For Connoisseurs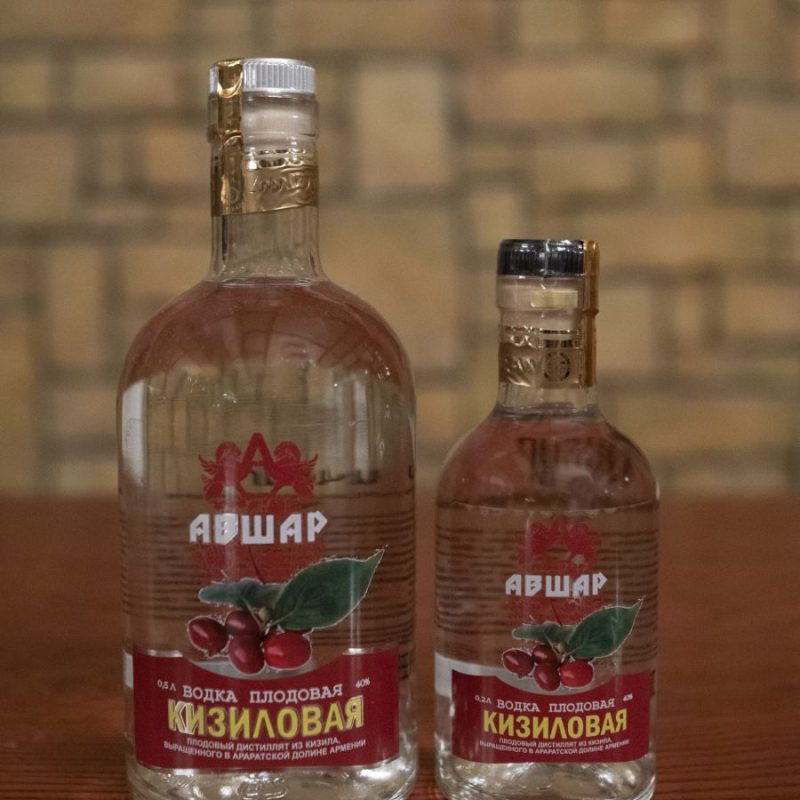 Fruit vodka "Dogwood" of the Avsharsky winery is made without the use of flavorings and synthesized flavorings.
"Dogwood vodka made from the best raw materials, which did not leave vodka lovers indifferent.
Feel the real taste of summer and enjoy it at any time of the year.
The fruits necessary for fruit vodka are obtained from the juicy and immortally fragrant fruits of the Ararat Valley.
This miracle drink, considered curative, makes you want to enjoy it again and again.
Vodka Cornelian cherry 0.5l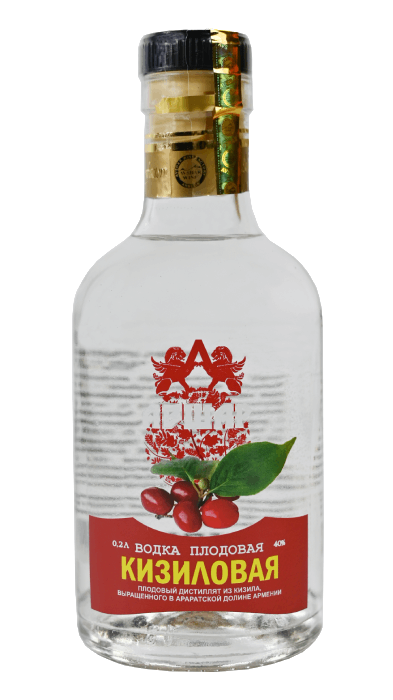 Vodka Cornelian cherry 0.2l
Get to know our collection
True connoisseurs of taste and quality will find a suitable drink for any event