"Darman" cognac (VSOP: Very Superior Old Pale) of the Avshar winery is an elite drink.
VSOP producers indicate drinks made from spirits aged at least four years.
Moreover, it is the minimum aging period set by French legislation. In fact, this alcoholic drink often contains 6 to 12 years of average aging spirits.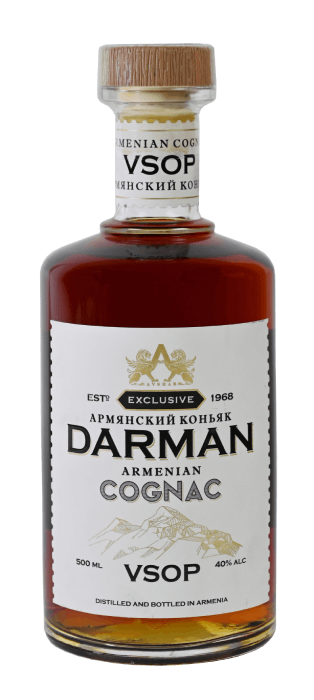 Rich taste
with woody notes
Pleasure For Connoisseurs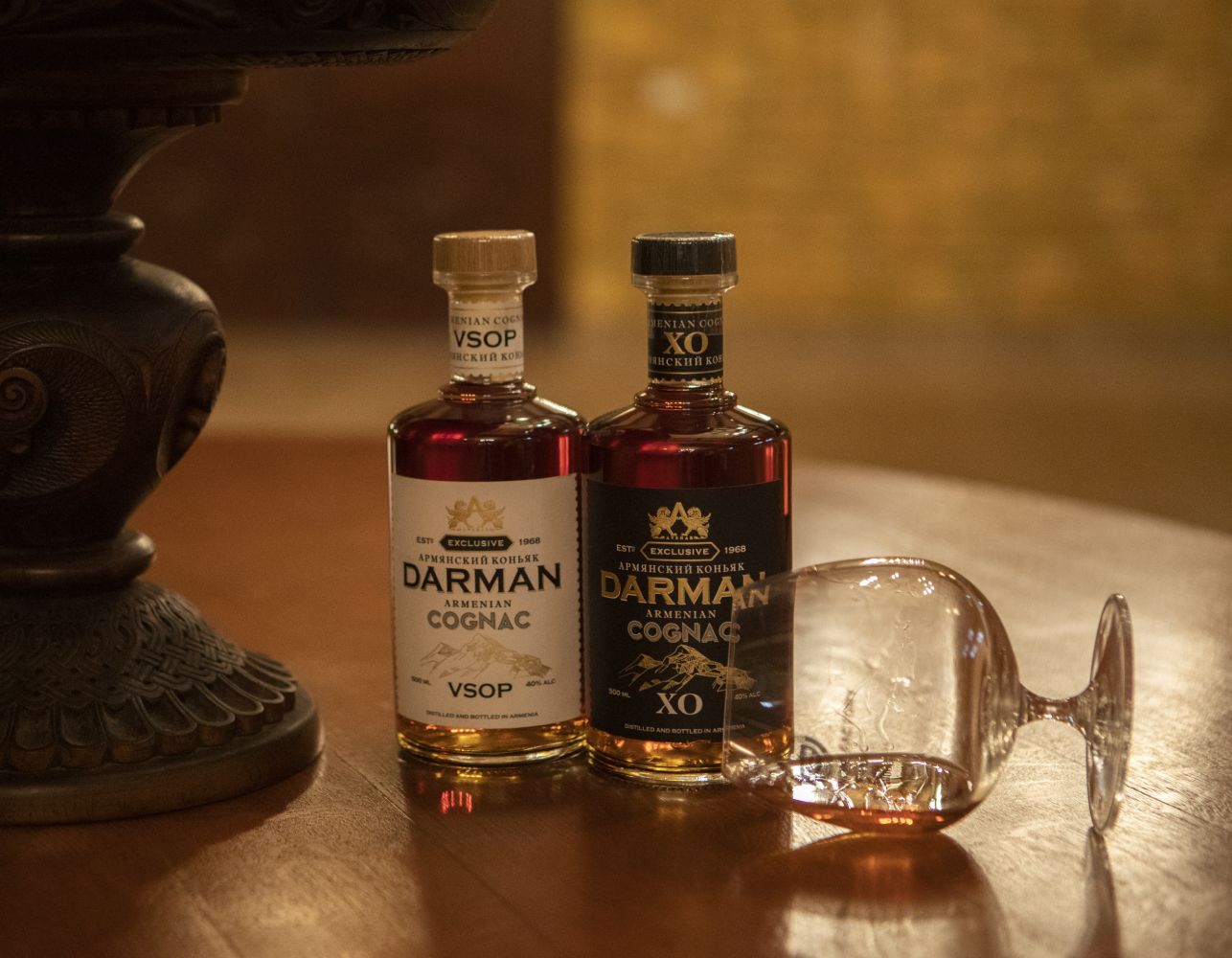 Cognac goes well with coffee, desserts, fruits and chocolate.
Color: golden, with golden reflections in the light.
The scent is exquisite
The taste with notes of wood, smoothly turning into a long aftertaste
Pleasure
For Connoisseurs
All cognac spirits are aged in oak barrels, but even they can give completely different taste characteristics to a strong drink.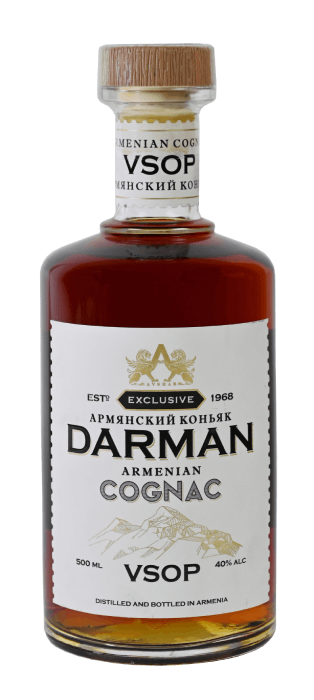 COGNAC "DARMAN" VSOP 0.5l
Get to know our collection
The quality of cognac largely depends on the composition of raw materials, i.e. grapes and oak wood, on the flow of technological processes from the moment of processing grapes, processing riveting to the release of finished products.