Are you a fan of cognac? If yes, then you will definitely appreciate the high-quality cognacs from the Avshar Wine factory. These cognacs are very tasty, especially when used unmixed, in their purity, however, they can also be used in a variety of ways, even in the recipes of cocktails.
Here are the two best recipes of cognac cocktails:
"Sidecar"
Let's start with the classic "Sidecar" – a combination of a bitter and soar cognac from the beginning of the 1900s, which was the predecessor of "Margarita". Or, if you have little time, try "French Connection" – a quick and easy cocktail with two ingredients.
"Sidecar" is one of the best soar cocktails, and probably one of the best classic cocktails of all time. This cocktail is an excellent combination of sweet and tart flavors, with notes of cognac. It is a complex, layered drink that is warm, spicy, sour, and sweet at the same time.
"Sidecar" translates to "կողային կցորդ" in Armenian and refers to a type of attachment to a motorcycle, which is commonly used as a passenger vehicle. The most common historical reference to this term is that it was created in 1918 and named after the American military's "sidecar" during World War I, which was stationed in Paris and attached to a French motorcycle. This term is included in the list of official cocktails of the International Bartenders Association (IBA), indicating that its ingredients have an internationally recognized definition.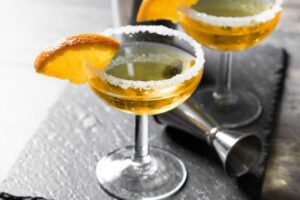 And so, the recipes are:
Cognac – 4 table spoons, it is necessary to use aged cognac. The 25-year-old "Hnadaryan Erivan" cognac, produced by the Avshar Wine factory, will provide the necessary flavor and aroma.
Orange Liquor – 2 table spoons
Lemon juice – 2 table spoons
Lemon or orange moon-shaped slices for decoration
Powdered sugar
Mix all the ingredients and add ice cubes and decorate with lemon or orange slices.
"Mai Tai"
If you want to please your guests with a unique treat, then try making the "Mai Tai" cocktail. This is a strong cocktail with an aged cognac as a base, dry liqueur, and sugar and almond syrups. Lime juice adds sourness and a very unique taste to the cocktail. The Tahitians who named this cocktail said it was "otherworldly" when they tried it for the first time.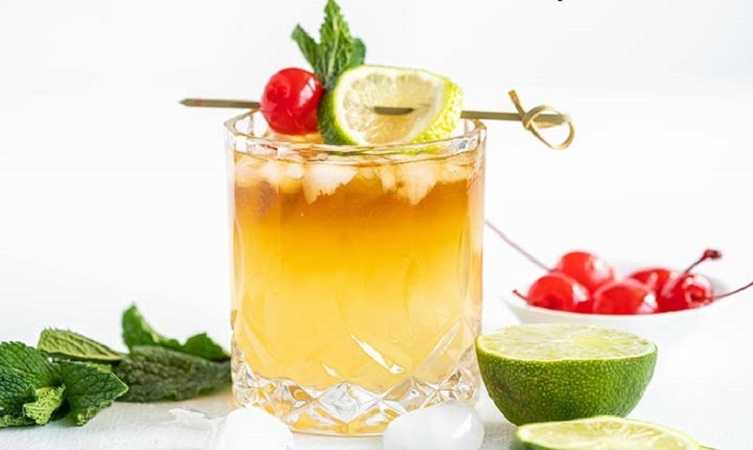 Here is the Mai Tai cocktail recipe:
Aged cognac "Erivan" 30 years – 50 ml
"Hnadaryan Erivan" cinnamon-flavored alcoholic drink – 20 ml
Sugar syrup – 10 ml
Almond syrup – 10 ml
Lime juice – 20 ml
Lime – 30 g
Mint – 1 g
Crushed ice – 150 g
Ice cubes – 200 g
Pour crushed ice into a cocktail glass, add 20 ml of lime juice, 10 ml of sugar syrup, 10 ml of almond syrup, 20 ml of "Hnadaryan Erivan" cinnamon flavored alcoholic beverage, and 50 ml of "Erivan" aged cognac. Finally, add the ice cubes. Decorate with lime slices and a mint.